Task 3 – Capacity building & knowledge exchange to strengthen alcohol policy
Task 2 of FAR SEAS, in collaboration with sister contracts DEEP SEAS and AlHaMBRA Project, will develop a series of Thematic Capacity Building workshops (supported by evidence-based briefing documents) in key policy areas impacting on aclohol consumption and harm, with the support of hosts in selected EU member states, and within the frame of the prevention strand of the EU beating cancer plan. The idea is to facilitate clear communication and exchange of perspectives and priorities across sectors, and to establish sustainable connections which can endure after the events to enhance and promote health in all policy initiatives.
Workshop #7 – Policy and Practice to Tackle Fetal Alcohol Spectrum Disorders
The next and final FAR SEAS Thematic Workshop in the series, 'Policy and Practice to Tackle Fetal Alcohol Spectrum Disorders' , will take place as a 1-day on-site participatory event as part of the EUFASD 2022 conference in Arendal, Norway.
FAR SEAS will invite and cover the participation of around 45 participants – policymakers, multi-sectoral professionals and the scientific community – with the aim of exchanging knowledge and experiences, discussing barriers and solutions in carrying out national prevalence estimates of FASD, and effective policy and practice to reduce prenatal alcohol exposure in European contexts.
The workshop will consist of 2 consecutive and linked sessions:
Session 1 (morning): The population impact of FASD: Implementing large-scale prevalence of FASD studies
Session 2 (afternoon): Where we go next – Policy and practice to reduce the risk and prevalence of FASD
Outputs will include a peer-reviewed scientific summary; presentations introducing the evidence and on-going European initiatives and experiences; and a workshop report, including recommendations for research and policy at the national and European levels.
Overview of the Thematic Workshops
Due to the current public health crisis and travel rescrictions to reduce the spread of covid-19, the workshop series has been revised. The new dates for workshops over 2020-2022 are as follows: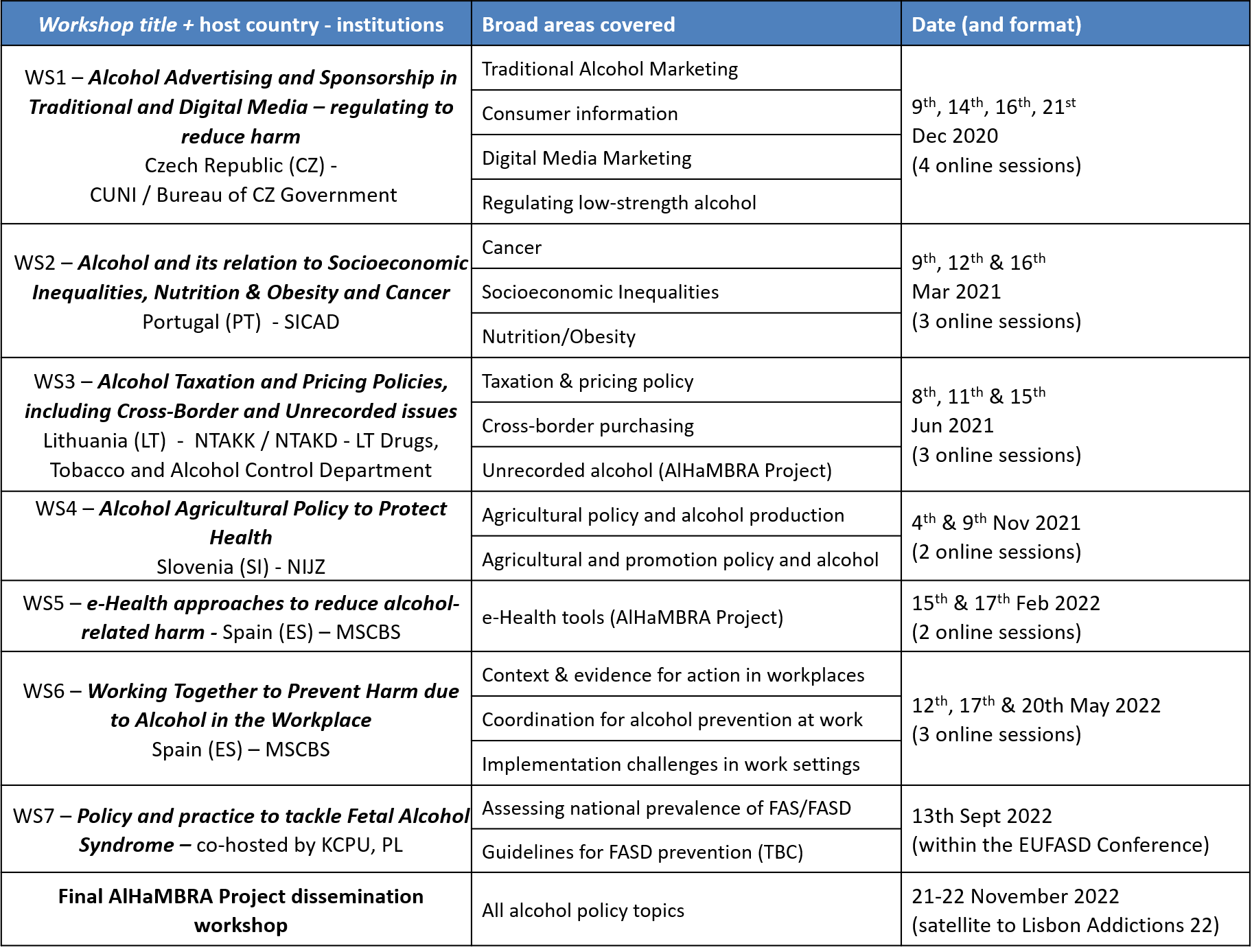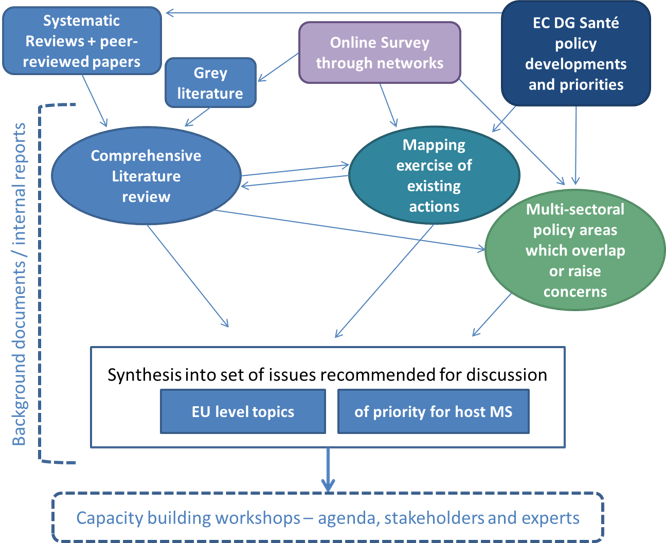 Procedure to develop the work
Task 2 of FAR SEAS will provide a common approach and methodology to support European Member States in knowledge gathering, sharing best practice and capacity building for evidence-based alcohol policy and harm-reduction across multiple sectors, adopting a health in all policies approach.
For this end, in collaboration with sister contracts, DEEP SEAS and AlHaMBRA Project, FAR SEAS will elaborate evidence-based briefing documents and organise multi-sectoral thematic workshops for knowledge exchange and capacity building, focusing on 3 specific policy topics related to alcohol:
Online Marketing
Cross-boder Purchases and Trade
Assessing National FASD Prevalence
The DEEP SEAS/FAR SEAS Mapping Exercise
As part of the development of the thematic documents and workshops, FAR SEAS has created a questionnaire designed to gather national-level input from stakeholders in many different sectors (policy, civil society, academia, research, clinical).
The second wave of the mapping exercise will soon be starting, including the opportunity to contribute to the agendas and policy areas for discussion in the workshop topics. 
Watch this space!