FAR SEAS Task 2 – Capacity building & knowledge exchange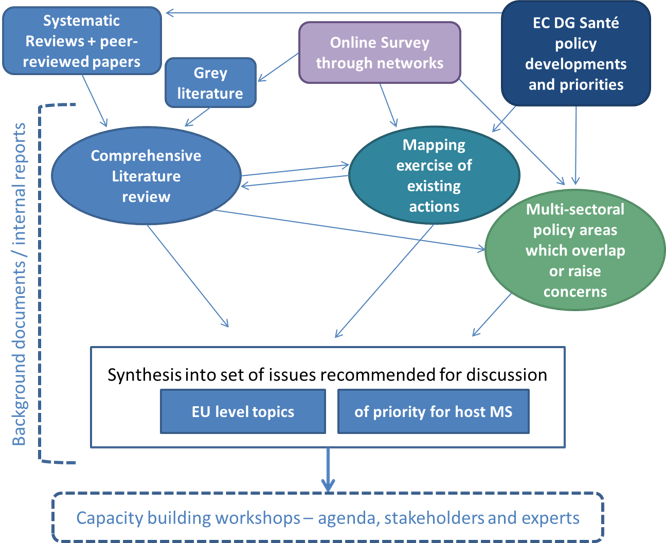 Task 2 of FAR SEAS will provide a common approach and methodology to support European Member States in knowledge gathering, sharing best practice and capacity building for evidence-based alcohol policy and harm-reduction across multiple sectors, adopting a health in all policies approach.
For this end, in collaboration with sister contract DEEP SEAS, the project will elaborate evidence-based briefing documents and organise multi-sectoral thematic workshops for knowledge exchange and capacity building, focusing on 3 specific policy topics related to alcohol:
Alcohol marketing in digital media;
Cross-border dimensions of alcohol purchases, consumption and related harm;
Fetal Alcohol Syndrome / Fetal Alcohol Spectrum Disorder (FAS/FASD) – focussing on the WHO methodology to assess prevalence.
Overview of the 5 Thematic Workshops organised under DEEP SEAS and FAR SEAS service contracts:
Watch this space for updates on:
– Opportunities to contribute to the agendas and policy areas for discussion in each topic through the FAR SEAS Mapping Exercise.